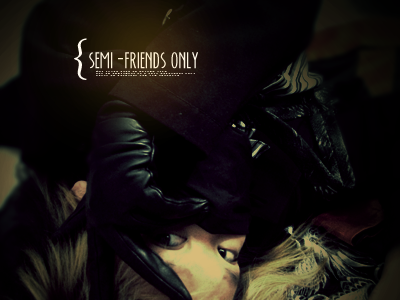 This journal, as of January 4th, 2008, is
semi-friends only.
All the "essays" will be displayed to the public.
Any personal rants will be friends-locked.
One shots or any form of writing will be posted on
club_remix
.
Artwork will be posted here and on
club_remix
also.
Before you add...:
1. Make sure I know who you are. Leave a comment asking for me to add you, and why you added me.
2. Make sure I don't hate you or dislike you. That's kind of defeating the purpose for having a semi-friends only journal, you know?
3.
I bitch, rant, rave, and scream a
lot
. I'd advise you to get to know me a bit first before adding me or you'll be in for an awful surprise.
So...:
B L E H
Time to DANCE: SexyBack//Justin Timberlake